More Than Technology.
We Teach You How To Think Critically.
Do you want to learn
SharePoint
,
P
ower Apps
,
Power Automate
, or
Dynamics 365
to level up your career? Do you
worry if our courses will take you where you need to go?
Sample lesson from "Model-Driven" Class
Begin your journey - at your pace.
Frequently Accessed Queries (FAQ)
How are you different than Udemy or YouTube?
Most online classes are passive learning and many times outdated. Our courses keep you engaged and challenged using our
unique instructional approach
.
What's "Project Based Learning"?
Instead of passively watching videos you'll be following along and building. At the end of each chapter you'll solve a "real-world" problem to prepare you for life after this course.
Can I have a "free trial"?
Sort of! You can Register for a FREE account and then take some of the free lessons in this course to make sure it's a fit. Just click Register in the top right of the navigation bar and then select a course.
Are your courses up-to-date?
We work in this industry every day so we're constantly updating our videos and content.
What do you mean I "have a coach"?
You will be a assigned coach (who works with PowerApps daily) who will meet with you on your schedule. These "check ins" are designed to check your progress and throw some tricky business related scenarios for you to solve together.

It's a live discussion for 15 about minutes to ensure there are no holes in your learning and most importantly, give you "mock business scenarios" to practice. Your coach will also be your guide to finding a new job if needed.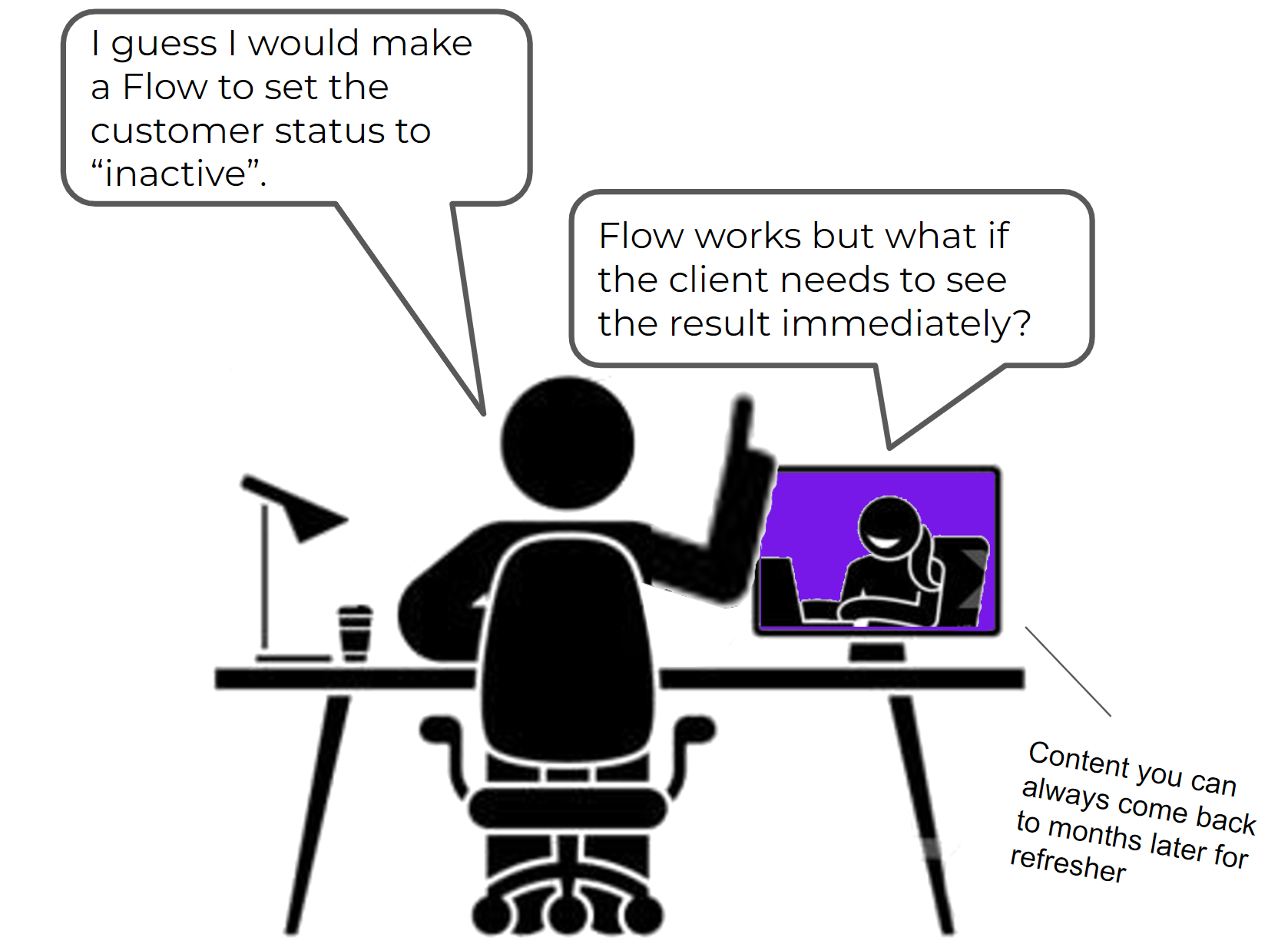 Need to train your team?
We have courses specifically designed for Managed Service Providers (MSPs) or businesses wanting their staff to become experts in SharePoint, PowerApps and everything Power Platform.
Need to train your team?
We have courses specifically designed for Managed Service Providers (MSPs) or businesses wanting their staff to become experts
Our courses are always evolving because we work with "Low Code" every day