SharePoint + Microsoft Teams
What is SharePoint?
At it's core, three things:
2) It stores content (namely files).
3) It stores lists of information, like a database.


They key is mixing these three key features together to build a solution that requires minimal development time, but can scale as your business expands.
When SharePoint & Microsoft Teams is configured properly, it serves as the nucleus of communication for your organization by joining all your Microsoft 365 products in one place. SharePoint & Teams development can daunting, but with our help you can confidently build whatever a business needs you to!
10 - 15 hours Average Completion time

Dynamics 365 Mastery Certificate - Incite Verified
When we say you can master SharePoint

in less than 3 weeks -

we mean it!
Our unique approach has been tested on numerous software consultants, all with zero SharePoint experience. Some with zero software experience.

Within 5 days they were able to not just help clients, but lead meetings to solve complex business problems.


SharePoint is a powerful intranet complete with internal websites, document organization and data storage. It offers a suite of tool for solving a problem as simple as storing information about a document.

When multiple tools can solve the same problem, it becomes paramount for the developer to know which is best.

Picking and implementing the right approach in SharePoint means completing tasks fast and efficiently, and going home early. The wrong choice means cancelling dinner plans to fix data or process errors to avoid disappointed users.

This course makes sure you're ready to ask the right questions, know best practices, and make the right choices to finish projects in hours instead of days. Massively increasing your company's productivity via SharePoint is great, but the real triumph is when you're dazzling superiors and getting recognized and rewarded for it.
This course is strategically designed to help you

solve

your companies

trickiest business problems

the right way, without resorting to hacky solutions that break later.
Brand and Style SharePoint the right way.
Customize and brand your company portal.
Make a SharePoint List - with advanced views.
Create filtered views for you and your entire organization.
Leverage SharePoint as an Intranet
Platform to bind staff together and improve engagement across your organization.
Migrations - Moving from the previous system to SharePoint as painlessly as possible
Who doesn't want to take the hassle away?!
Differentiate all forms of Metadata
Document Sets, Content Types, Libraries, Lists and much more.
Integrate the rest of Office 365
Power Apps, Teams and Power Automate.
No
passive

observing

Far more than screen-share explanations, first we teach you the essentials. Then we immediately jump into common business problems that our clients typically face - and guide you through solving them.

Instead simple memorization tasks like, "Build a document library with three kinds of metadata", we'll use

our unique approac

h

to coach you on

business problems

like, "I need a system to tag pet adoption photos within SharePoint", or "we need you to build a system that tracks our sales contracts and quotes for proposals".

Learning how to solve real world business problems will teach you 10 things you weren't even trying to learn, while also helping you solve the problem at hand. It's also far more rewarding, and builds confidence.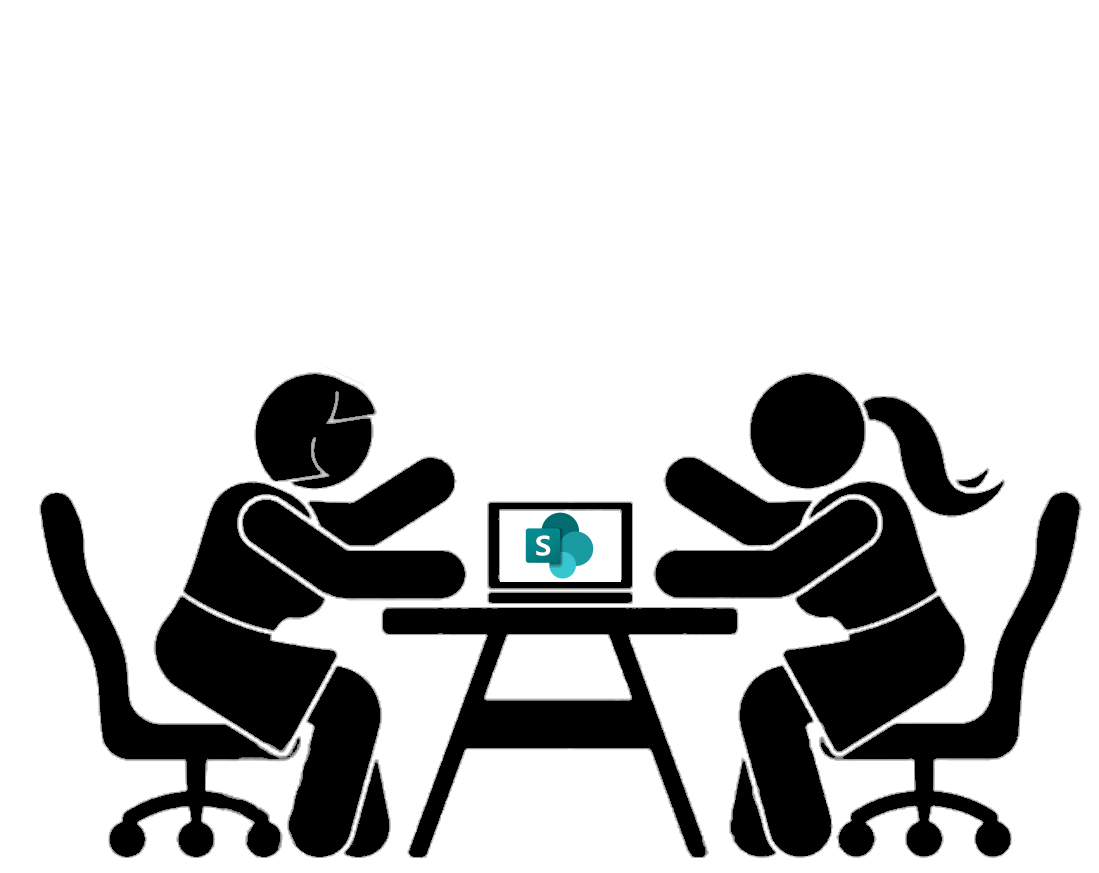 What's our secret to expedite mastery?
Your own private coach! That's right, you get a coach! They'll work with you 1x1, but around your schedule.

Each lesson is self-paced, so you can complete the lessons & projects on your time. After each section, the coach will meet with you 1x1 to ensure you've nailed the concepts.

That's how we guarantee mastery! Innovative lessons alongside private coaching. It ensures rapid course completion because like a personal trainer, they're always at your side helping and cheering you on.

You complete the lessons on your time and meet with your coach when convenient for you. Win win!
Goals for this course:
You make the "right" technical decision every time.

You're never "lost for words" on how to solve a problem in SharePoint.

Superiors notice your expertise and reward it.

Users thank you for building a system they want to use, and stakeholders rave how fast you did it.
Many programs will give you videos, but how many will personally take their time to ensure you succeed?
I was so intimidated knowing I'd be on a SharePoint project. This course got me up in running fast -
I was consulting one of our biggest clients after a week!
Jess DesRosiers
Power Apps Developer
I did this all wrong
When I started in SharePoint, I watched YouTube videos. I thought I knew what I was doing - until I was put on my first real SharePoint project.
I replicated the approaches in those tutorials, and they worked in some situations - but I learned the hard way how those videos often are only good for hyper-specific use cases.


I had to work late nights... and offer up apologies for my mistakes.


We built this course so your first experiences in SharePoint will include dazzling stakeholders and building the right solutions so you can go home to spend time with loved ones; not working on the weekend and fumbling for words in meetings.
30 Day Money Back Guarantee
We're here to help you master Microsoft technologies - not steal your money.
If you are not satisfied within the first 30 days, we'll provide a full refund.
Why we do this
Hi, I'm Dustin Sitton. I run a Software Consulting company called
Incite Automation
. Honestly, hiring is hard for tools like SharePoint.
When I hire Software Developers they try to build everything "from scratch". But with tools like SharePoint it takes a different type of mindset.
I've had more success hiring career changers and teaching them SharePoint. After seeing people with no experience become successful consultants, I've had other companies asked me to train their staff!
I've partnered with some of the best training professionals in the business to make sure these lessons are engaging, challenging and just plain fun.
No
mindless

observing!

Instead of solving mindless tasks like, "Build a document list", we'll use

our unique approac

h

to coach you on

business problems

like, "I need an invoice system - help me." to make you so much more than a SharePoint order taker.

Fun Atmosphere

We're storing documents; not curing cancer. We use humor to create a safe atmosphere and for just plain fun.

Project Based Learning

You'll be hands-on the whole time working in SharePoint and part of interactive class discussion.
We are always updating our courses because we love staying up to date.

Get free Tutorials and News in your inbox!