SharePoint + Microsoft Teams
What is SharePoint?

At it's core, three things:
2) It stores content (namely files).
3) It stores lists of information. Like a simple relational database.
They key is mixing these three key features together, and learning what new and legacy components are worth their salt.
SharePoint development can be a minefield, but with our help it'll become... um... a regular field? Y'know - just a field, but without mines, where you can confidently build whatever a business needs you to!
What is Microsoft Teams?

Teams is a single pane of glass, to help an organization tie together and collaborate on all their SaaS based products.
We'll show you how to best leverage Microsoft Teams throughout your organization, and how to help others to boot. Take that Zoom.
Upon Completion of this Course - You'll Know How to:
Brand and Style SharePoint... the right way.

Best Leverage SharePoint as an

Intranet

Best Use all forms of

Metadata

(Including

Document Sets

!) Super fun.

Make a mean

SharePoint List

- with some super

advanced views

.

Make Julienne Fries. Did you know that's a fancy word for Shoestring fries?

Learn how to best integrate the rest of Office 365 like

Power Apps

and

Power Automate


Additionally, learn some tricks to make
Teams
a single pane of glass throughout your organization - and how to best blend SharePoint and Teams together.
No
passive

observing

Far more than screen-share explanations, first we teach you the essentials. Then we immediately jump into common business problems that our clients typically face - and guide you through solving them.

Instead simple memorization tasks like, "Build a document library with three kinds of metadata", we'll use

our unique approac

h

to coach you on

business problems

like, "I need a system to tag pet adoption photos within SharePoint", or "we need you to build a system that tracks our sales contracts and quotes for proposals".

Learning how to solve real world business problems will teach you 10 things you weren't even trying to learn, while also helping you solve the problem at hand. It's also far more rewarding, and builds confidence.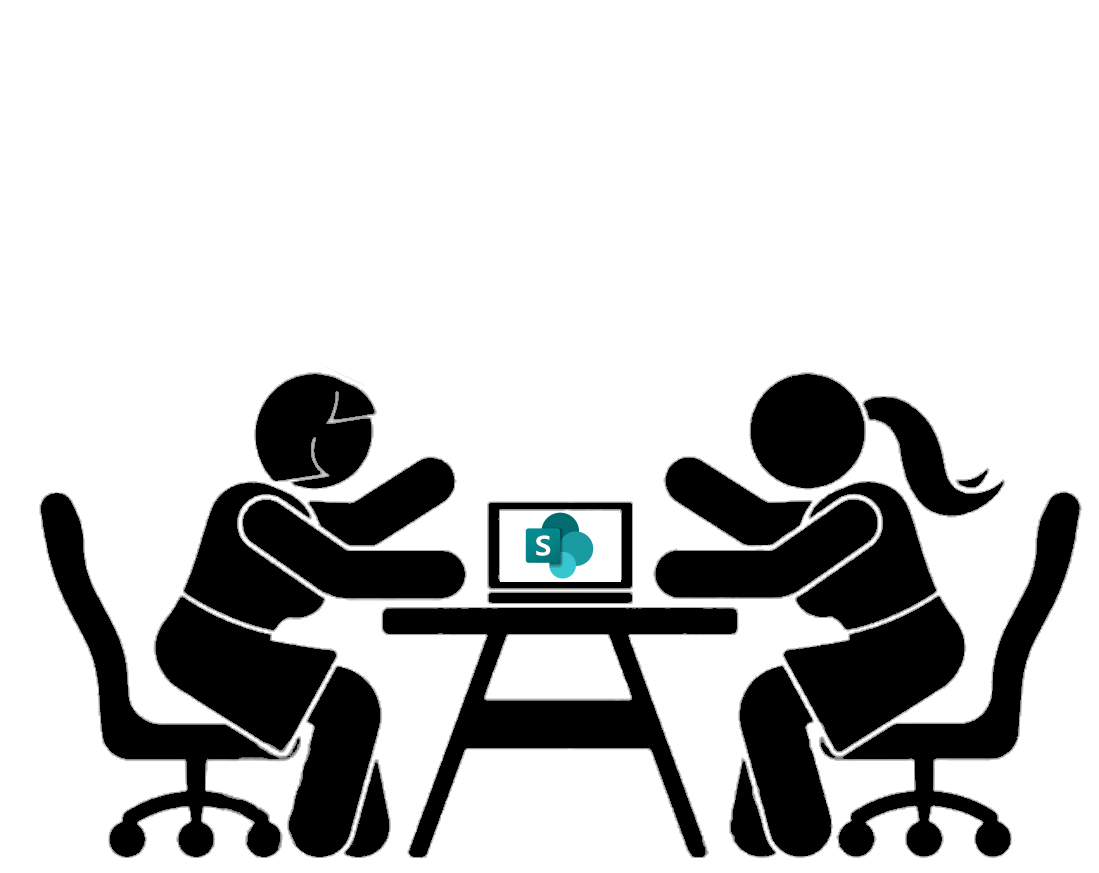 No
mindless

observing!

Instead of solving mindless tasks like, "Build a document list", we'll use

our unique approac

h

to coach you on

business problems

like, "I need an invoice system - help me." to make you so much more than a SharePoint order taker.

Fun Atmosphere

We're storing documents; not curing cancer. We use humor to create a safe atmosphere and for just plain fun.

Project Based Learning

You'll be hands-on the whole time working in SharePoint and part of interactive class discussion.
We are always updating our courses because we love staying up to date.